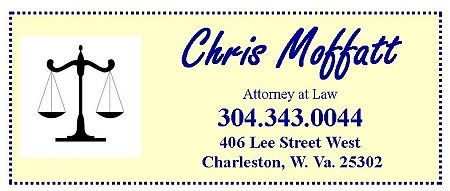 4-14-2016
CURRENT NEWS & MORE
June 26 a Tonight brings the final meeting of the fiscal year for the Sch Bd. Their agenda is posted and includes a short list of year ending duties.
June 26 a Sometimes, just when you think a short list will be without interest, something changes
June 26 a For this year and a new State budget in place, never know its affect on life in Clayberry.
June26 a Meeting begins at 6pm at the Pentagon.
June 26 a If you know something going on , that's more than we do.
June 26 a For those wanting to enjoy the Elk via a kayak this Monday, the stream is still very muddy and running well above Summer pool.
June 25 late p Buckshot Butcher, see OBITUARY page
June 25 late p thanks PT for emailing over the Obit.
June 25 p We haven't heard a word on Widen Days or even if it is going to be held this year. Not a peep. Please email if you have up to date info.
June 25 p People are asking, why didn't you post Buckshot Butcher's Obituary.
June 25 p Answer: we haven't seen one yet.
June 25 p Weather casters issued a flood watch Thursday evening for County Clay which was scheduled to last thru June 23rd.
June 25 p The 23rd marked the 1 year anniversary of the Great Wash Out of 2016
June 25 p Keep in mind a "watch" is far different from a Weather Service "warning". None the less, Clayberry got all jittery just at thought of the possibility.
June 25 p Events were canceled
June 25 p True the Elk River was high and muddy enough to plow, Saturday and today were perfect sun filled days with low humidity.
June 25 p This week we saw the rebirth of Clay County Development Authority (CDC). By laws were brought up to date. The annual meeting was held and no one threw rocks or got in someone's face.
June 25 p With the fresh start, it's now time to fill Board positions with capable, thinking people.
June 25 p Interested in helping the county grow? CDC Board applications are available in their office
June 25 p We know, we know, a lot of people lost nearly everything or everything, one year ago this weekend during the flood.
June 25 p But! truth is, millions of dollars came into the County of Little from the Feds.
June 25 p For instance, we need jobs and new money for this place to grow. Before the flood, plans were in place to tear up the old railroad tracks and create just a walking trail up Buffalo Creek. That would be OK but in no way would a trail generate the tourism dollars a steam train could generate.
June 25 p Since the flood and just now coming together, it looks like several million FEMA dollars are on the way to reconstruct the tracks, ballast, and bridges.
June 25 p With several miles of the right of way to be rebuilt, the chances of building some kind of scenic train ride are better than ever.
June 25 p 24 years ago when the BDA was first formed, the first two projects were, create river access points and build a steam train ride.
June 25 p Four access points were built by BDA volunteers and DNR constructed two more but the train was just too costly.
June 25 p Now, with Federal help, we might get lucky this time around.
June 25 p With a train and or rail car ride, access points for boaters and fishermen, Spread Park serving as a hub for the activities, and the right promotion, we might just have something to build on
June 25 p Enjoy the nice weather one and all.