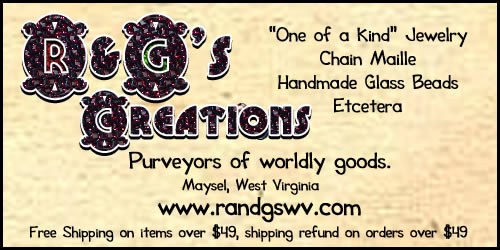 Mobile Friendly Website http://www.randgswv.com/mobi
CURRENT NEWS
See something? News Tip? Email us: claycommunicator@hotmail.com
April 18 a In yesterday's post, we jumped the gun a bit.
April 18 a We said School's out today. Oppppps
April 18 a School's in session but it's an early out this afternoon.
April 18 a Based on other year Good Friday's, a bunch of the kids, teachers, drivers, etc, will be getting a head start on Spring break today.
April 18 a High School softball tonight over at Schoonover / Bradley Field. YAP radio will be airing the match up in real time.
April 17 a This is it for the small fries, the last day of school before Spring break. For parents, here comes a week of having to put up with the little turkeys. For many, it's a time to get away for a vacation.
April 17 a For all, it's the end of an era.
April 17 a With new school schedules mandated, parents can never again plan for a Spring break vacation nor a vacation in June. Ditto for trips during Christmas break.
April 17 a Sad day in the state of Almost Heaven
April 17 a If you're needing Courthouse or Govt. services. Better get over there today. They're closed for Good Friday
April 17 a Big stuff this weekend.
April 17 a Over at Lake Sampson, the Kid's Fishing Derby brings smiles to all the curtain climbers. See EVENTS page
April 17 a On Saturday, a scaled down Recycling Day takes place over at Pierson Lumber Company See EVENTS page
April 17 a Without County Commission support, forget mattresses, chairs, couches, and household junk. Without the $1000s needed to haul that crap off, for 2014, for many in the county, that means, those items will end up on some creek bank or along a side road. Sad.
april 16 a We've got bright sunshine but D@@@ it was cold this morning. Around 7 am, thermometer stood at 20 degrees
April 16 a The newest Communicator's lead story covers the Library Board's plea for financial help and the three fold No that came from the COunty Commission. The paper of choice also contains a big long accounting on all the happenings in court land. Enjoy and just $80. Cheap!
April 16 a Last night, the four members of the School Board appointed Gene King's son J.R. to fill the term of the aging Father.
April 16 a J R was not around for the public meeting at Clay High. J R will serve until Nov. 2014 when the unexpired term on the School Board will be decided by Clayberry voters.
April 16 a This afternoon at 1pm, 101.7FM continues its election year candidate forum with Jim Ryan submitting to questions. After Mr Ryan, Sheriff Garrett Samples will spend 45 minutes live on the air answering questions.
April 16 a State Senate candidate Mike Romano and 2nd Congressional Dist candidate Steve Harrision are scheduled later this month
April 16 a Know what they think before you vote!
April 16 a This week is the county wide clean up week. After a tough winter that left the yard and porch in shambles, now's a great time to get the place looking ship shape.
April 16 a Saturday is the once a year Solid Waste Authority Recycling Day. That Frig, old stove, tires, and other junk, here's you chance to get it out of your yard and environmentally safe disposed of. See EVENTS page.
April 15 p Teddy McClain, 62 of Clay, see OBITUARY page
April 15 p The Communicator is on the news stand now. The Fed Govt thinks the paper is so important, they're bringing it to your door step!
April 15 11:24am Snow is falling in Clayberry. The ace cub reporter is starting to cry
April 14 a The greenest grass of the year is happening right now. Couple that with Spring blooms, a great time to come visit beautiful Clayberry
April 14 a Suppose to be a CHS Baseball game this afternoon (5:30pm) over at Clay County Park. With a 70% chance of the wet stuff today, might be iffy. 101.7 FM plans to air the match up with Brighton NY on a delay basis sometime around 9pm
April 14 a Most of this county and big chunks of the state came to a halt yesterday when Frontier's internet service went haywire. Without internet, you couldn't use ATM cards nor cards at area gas stations. Locals report that a mud slide near Hinton WV wiped out the DSL main line. Late Sunday afternoon the service was restored
April 14 a Got your taxes done? Tuesday is the deadline
April 14 a Clay County PSD plans to hold their rescheduled monthly meeting Tuesday morning at 11am
April 14 a After accepting O Gene King's resignation from the Board of Education, Superintendent Tanner said before appointing someone to fill the spot, Clayonians could turn in their names for consideration, interviews would be held, and they have 45 days to fill the position.
April 14 a So much for that! The School Board meets Tuesday at 5:30pm over at Clay High. The posted agenda includes appointing someone to fill those shoes. Word on the street has it that Gene's son, O Gene King Jr or J.R. will be appointed to fill the unexpired term.
April 14 a Often when someone dies in office of otherwise vacates a position, a family member is given the nod to fill the spot.
April 4 a Considering budget shortfalls, it's cheaper to appoint J R. Why? They won't have to purchase a new nameplate for the guy!
April 14 a Ever hear of a blood moon? We've got one coming Tuesday morning around 3am. Within a year and a half, North America will be able to see a blood moon a total of four times. The moon takes on this color during the eclipse as it passes through the Earth's shadow, which is the color of a desert sunset. The four blood moons will occur in roughly six-month intervals on the following dates: April 15, 2014; October 8, 2014; April 4, 2015, and September 28, 2015.
April 14 a Communicator comes out Tuesday afternoon. Time to email over your classifieds, notices, ads, etc.
April 14 a During the run up to the Primary election May 13th, the local radio station interviews those seeking office. Last week, Cheryl White and Jim Moss spoke to voters on 101.7 FM.
April 14 a Wed afternoon, April 16th, Jim Ryan (Sch Bd) will be on the air at 1pm followed by Sheriff Garrett Samples Jr at 2pm 2nd Congressional Dist candidate Steve Harrison is slated at April 30th. Others are jockeying for the best spot just before early voting starts on the 30th. Encore presentations from all the candidates will be heard on May 12th. See wyap.com for details
April 14 a Limited updates until we get the near award winning newspaper of choice out the door Tuesday afternoon.


April 13 a Frontier DSL is the primary DSL provider in Clayberry.
April 13 a Most Frontier customers are without connectivity this morning. Pooof! All gone for now and no one seems to know the reason.
April 13 a That outage is affecting the local radio station and those wanting to hear the 1:30pm today Candidate Forum with 2nd Congressional District candidate , Jim Moss.
April 13 a The program will be taped and broadcast later today when internet returns
April 13 a How can internet affect a radio station? 101.7 FM sends their audio from the station to the transmitter site on Triplett Ridge via Frontier DSL.
April 13 a Oddly, Frontier's service at the station is on. If you want to hear the discussion group with Jim Moss in real time, go to wyap.com and click the listen online button.
April 11 late late p The Easter Bunny will be at Rite Aid Saturday April 12th from Noon to 4pm. Pictures will be made for $5. Mr Bunny returns to Rite Aid Wed April 16th from 2 to 5pm.
April 11 late late p Suppose to be bright sunshine and 75 degrees Saturday. Get out and have some fun this weekend
April 11 With good food, music, and dancing, Big Otter Community Center offers some fun stuff to do this evening
April 11 a Each election cycle, YAP radio airs candidate interviews on 101.7FM and around the globe on the web. Tonight at 7pm that kicks off with Dale Mullins as host and School Board candidate Cheryl White offering answers and insight on why she's running for office. Sunday afternoon, Congressional candidate Jim Moss will take center stage at 1:30
April 11 a No one from Little League emailed to make it official, but opening day for the season, Super Saturday starts some time in the morning over at Dundon ball field. A great chance for the curtain climbers to struck their stuff and darn fun to watch.
April 11 a Prosecutor Jim Samples was away from duty Thursday. He's a new Daddy with a 6 pound 14 ouncer named Abigail the center of attention. When one guy commented that Samples probably already register her for law school, one Judge replied, she'll probably make a better lawyer! Laughter was heard thru out the Courtroom
April 11 a New domestic abuse coordinator for Clayberry is Trina Adkins from over in Dog Run. That's good since Ms Adkins was getting the boot from her Courthouse custodian job come July 1st due to CCC budget mismanagement, I mean budget cuts
April 11 a Last night Clay Roane PSD held their monthly meeting. With just three boardsters in attendance, all three said no to raising water bills.
April 11 a Customers will say, Thank goodness for that.
April 11 a Before your think everything is good....
April 11 a The PSD will be asking for a rate increase in May under the code name, Rule 42 request.
April 11 a When that was mentioned during the meeting, it was as if, no one knew what a Rule 42 request means
April 11 a What it means is, once you ask the WV Public Service Commission to set higher rates, you can't turn em down. The PSD has to to follow thru with what the outsiders deem necessary to keep the place running in the black.
April 11 a Remember, the WV PSC is NOT there for the customers but instead, their mission statement is very clear, the PSC is there to make sure local providers are guaranteed to make a profit no matter what!
April 11 a
April 10 p We've got a Magic Jack update. Delta Communications was paying $98 a month ( including a $30 / month phone book ad) for Frontier business service. We purchased a Magic Jack box for $50 and connected it to the Exede Satellite service at the office.
April 10 p On Friday we emailed Magic Jack to "port" our Frontier tele number to Magic Jack. That was another $30 per year. They said it would take up to 10 days to get the local 587 6007 number switched over to the Magic Jack system. It actually took four days!
April 10 p Now with the internet telephony up and running, we've been testing it. With Exede download speeds around 5mbps, the phone, fax, and credit card machine appear to work via the online service.
April 10 p Two bad sides. If you don't have a peppy internet speed, voice calls are choppy and with a delay. Two people talking at the same time doesn't work well. Second, Frontier was less than happy to loose another phone number to a competitor. They threw up two road blocks to slow the transfer process.
April 10 p For a small business, every penny counts. Now instead of around $900 a year for business phone service, the expense will be $50. With that in mind, telephone service sounding more like cell phone service, we can live with it.
April 10 p We've got an update on Isaiah Murphy's arrest yesterday. After peeing hot Wed, Murph went to CRJ. The jail wouldn't take him. He was so overdosed, the druggy was rushed to a hospital for emergency room care.
April 10 p According to Sheriff Samples, had the lad not received immediate medical care, he most likely would have OD'd.
April 10 a Clay Roane PSD meets this evening at the Procious Wa Wa Plant. Agenda (on ADVISORY) includes seeking a rate increase. Last month, Board Chair Brian Holcomb said he was dead set against raising monthly bills.
April 10 a Here's something interesting.
April 10 a Isaiah Murphy has been in trouble with the Badges for years. Now in the adult system, Murphy was caught on Guy Mullins Road a couple Friday night's ago busting into a parked car and trying to get away with shotguns, pistol, and knives. He was apprehended with drugs in his pocket. He spent several days in the slammer with his family unwilling to go his bond.
April 10 a Yesterday morning, Murphy and a buddy were seen acting weird near Bullards Exxon and in front of Maysel Baptist. Passerby's said they acted stoned to the max. By the time the duo made it to Teaberry curve, they were arguing.
April 10 a About the time a school bus was going by, Murphy threw his pal out in the road. The bus narrowly missed the second youth.
April 10 a When Badges got to Isaiah, still under the influence of drugs and still under bond for the previous escapade, he flunked the whiz test.
April 10 a Murphy is once again calling Central Regional Jail home.
April 10 a Drugs have torn this county (and families) apart with no end in sight.
April 10 a The annual Solid Waste Authority Recycling Days is coming in 9 days. With sunshine and warm temps coming today, a great time to start gathering up the winter junk accumulations.
April 10a Ahhhhhhhhhhhhhh, You can't take it over to Pierson's ahead of time but you can start piling it up for easy removal on the 19th
April 10 a If you're thinking about heading over to the Courthouse to watch the Prosecutor Samples v CCC case, don't bother. The final hearing has been delayed.
April 9 early a From the email bag: the library will not be open Wed April 9th until noon due to meetings.
April 9 early a Last night Nicholas County short gamed the Lady Panthers 11 to 2
April 8 a No Clay County PSD meeting this morning due to Board member illness. Clay Roane PSD meets Thursday evening 6pm where they will consider a rate increase. Their agenda is posted on the ADVISORY page
April 8 a Clay County's Mikey Lanham, the guy with the most ever battery, assault, drinking charges and convictions, is back on trial Wed morning at 9am
April 8 a County Commission meets Wed morning at 10am in the Courthouse
April 8 a The Space Station has been looking for intelligent life for decades. Last night the space craft flew over Clayberry. FInding no intelligent life here, it kept right on going!
April 8 a Gene King's 40 year reign on the School Board ended last night when fellow Boardsters accepted his resignation. The letter cited poor health and a bleak outlook for improvement
April 8 a Suppose to be a CHS home softball game this afternoon at 5pm. With drizzle coming down, not lookin too good for the match up with Nicholas County. Last night's Panther Baseball game was likewise canceled due to the liquid
April 8 a Time to register to vote runs out April 22nd. For those that don't know, West Virginia ranks dead last for voter turnout. Another lofty perch to hold!
April 8 a Another potential class action has been filed in the wake of January's chemical spill that contaminated the drinking water of more than 300,000 West Virginians.
April 8 a Just three county's over, The former Pocahontas County prosecuting attorney has been indicted on felony charges of embezzlement.
April 8 a As for Christian values in the Courtroom, 1. Jesus would give him/her another chance, or, at least, probation. See Matthew 7:12; "2. Jesus loved and forgave sinners. See John 5:1-15; and "3. Only those jurors without sin may cast a stone in judgment of the defendant. See John 8:7. WV Supreme Court said Yelp!
april 8 a When men, women, and undecided enter the military, there is no mental health evaluation.
April 7 later p That Boil Water Order for customers of Clay Roane PSD, issued early last week... the BWO has been lifted
April 7 later p Frontier tele charges a humongo fee for business telephone service.
April 7 late p An alternative is the Magic Jack internet service which runs about $30 per year. Add on to that $30 another $20 to keep and use your local tele number and Presto Chango, $50 a year and your have business telephone service. That's a bunch cheaper than Frontier. If you're wondering about phonebook ads and listings, you have to call the Berry Company to continue that service.
April 7 later p Sometime this week, The Communicator is switching over to Magic Jack. During that switch over, called "porting", incoming calls won't happen. Suppose to take about 24 hours to make the change
April 7 later p The local radio station has used the internet phone service for about 18 months with good results
April 7 later p The difference is, at The Communicator office, the internet service is satellite from Exede
April 7 later p will keep you psoted on how the change is coming
April 7 p also this evening is the Business Development authority meeting in their building at Two Run. Start time is 6pm . The agenda includes updates on the 18 mile long hiking trail, erecting money making billboards, and operating a kayak business this summer on the Elk
April 7 p Around the county, colorful campaign signs are sprouting on about every intersection.
April 7 p The election is also heating up.
April 7 p Tony Samples is a retired feller from Procious. In the next Communicator, Tony wants the following ad published: Vote for Greg Fitzwater for County Commission. It's time for a change. Let's clean house. paid for by Tony Samples
April 7 p Looks like the incumbent guy is in for a real run.
April 6 late p Looking ahead for this week, School Board meets Monday night at 6pm at the Pentagon. That meeting was suppose to be held at Laurel Nursing to accomodate Gene King. With his resignation from office last week, the meeting place was moved back to the Gump Street office space.
April 6 late p Interesting side note. During the last Board meeting, soon to be out of office, Boardster Beth Cercone, told the Superintendent that it was against her principles to attend a public meeting at a nursing home BUT, that she would participate via a tele connection.
April 6 late p Lots of people are complaining about high Elk Power and Black Diamond electric bills. The WV PSC is on that issue
April 6 late p The military use to use sandbags for barriers and shelters. Things have come along way since then. We now have what's called earth bag shelters and homes. For a nice, cheap, thermal great, easy on electric, easy on the environment, and cute as a button storage building, out building, or even a home, take a look at this one.
April 6 a late p Here's a web site full of info on earth bag homes.


April 6 a We said good-bye to a couple icons this past week
April 6 a After 37 years as a Clay County School Boardster, O Gene King signed his resignation letter from the Board. Gene was the guy that had a big heart for the kids and went to bat for them and their parents on a regular basis. He was also quite the attention getter. Like..
April 6 a The architect was there telling us how many cubic feet this room and that room would be. Gene yelled out, I don't care how many cubic feet there are, I want to know how big it's going to be!
April 6 a Down at H E White Elem, as a parent was telling the Board that his religion should be equal to any other religion, Gene went ballistic with potty mouth and stormed out of the room. Reality was, he was wanting out of the long meeting to have a smoke
April 6 a It was also Gene that had had complaints on "50 fat ladies" dancing Zumba
april 6 a Gene King added color to otherwise, held in secret , boring as a box of rocks, School Board meetings
April 6 a We've got another changing of the guard in progress. The Bank of Gassaway is under going a name change. Beginning Monday morning, out with the Bank of Gassaway and enter Premier Bank, a huge regional conglomerate. The new sign and logo is already in place. all new ATM cards and PINs go into Monday as well.
April 6 Last week during the Town of Clay meeting, the question came, when you motion to pay the bills, does that mean, you are really paying all the bills? Answer: Yes
April 6 a During the CAEZ meeting, administration announced that the new daycare center there was breaking even. When asked about the earlier announcement that the facility would be making gobs of $$$, answer: that was if the place was holding more kids with a harder to get state license.
April 6 a Saturday morning, fire did a number on G&M garage at Maysel.
April 6 a Later in the day, kids from all walks of life had fun during the BDA's Easter Egg Hunt. Hosted by volunteers, the annual event was well attended with smiles everywhere. It was small town America at its best.
April 6 a The world is ending The world is ending.... Or at least that's what Bill Gates is screaming as he calls it quits on the world's most used puter operating system, Windows XP. According to those wanting to make $$$ off us, as of midnight tonight, there will be no new updates and fixes for the tried and true system of choice.
April 6 a Gates says don't stop at Go Mart or the Bank, but instead, run as fast as you can to the new, rotten to the core, Windows 8 system.
April 6 a Why Windows 8? Answer: Get as many people on it as quick as they can because, it's sooooo bad, an even newer possibly something that really works, will be on the market at Christmas! More money for Gates.
April 6 a The world switched to XP in 2001. Today over 35% of the world (and that's a bunch of people!) remains loyal to the tried and true system. Keep in mind, there are still many people still successfully using the much older Windows 95 and 98 systems.
April 6 a Don't be duped by the rich man's sales ploy.
April 6 a And finally for this wrap up, for the first time in 12 weeks, last week, Clay County Schools were in session for the full 5 days. Not one Snow Day or two hour delay.
April 6 a Spring is here and none too soon!
APril 6 a Bubba went to the University of Kentucky on a basketball scholarship. He was a great player but a poor student. Come graduation day, Bubba didn't have enough credits. But he was a great basketball star and the students held a rally and demanded the dean give him a diploma anyway. They were so insistent that the dean agreed if Bubba could answer one question correctly he would give him a diploma. The one question test was held in the auditorium and all the students packed the place. It was standing room only. The dean was on the stage and told Bubba to come up. The dean had the diploma in his hand and said, "Bubba, if you can answer this question correctly I'll give you your diploma." Bubba said he was ready and the dean asked him the question. "Bubba," he said, "How much is three times seven?" Bubba looked up at the ceiling and the down at his shoes, just pondering the question. The students began chanting, "Graduate him anyway! Graduate him anyway!" Then Bubba held up his hand and the auditorium became silent. Bubba said, "I think I know the answer. Three times seven is twenty-one." A hush fell over the auditorium and then the students began another chant. "Give him another chance! Give him another chance!"