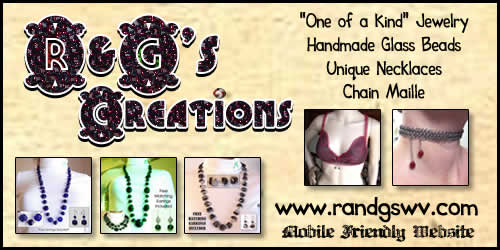 Classifieds
Classified is a free listing service to private individuals that can be seen around the world. Please let us know when the item sells so it can be removed from list. For business ads, email for pricing. Items listed for 30 days and only once. Not responsible for goof ups, your ugly mother in law, or anything else. Mark email CLASSIFIED and send to claycommunicator@hotmail.com
FS Dell desktop computer, excellent condition, new clean Windows installation with antivirus, Microsoft Office, Intel dual-core processor 3 GHz, 4 GB memory, DVD/CD burner, runs fast, $100, 304-993-4480 8-20-2017
FS 3/4 acre, vacant land, Procious, city water available, $10,000 Call 304 587 7737
FS 1998 CHEVROLET CALALIER 130,000 MILES $1000 304-587-4142
FS 2006 FORD FOCUS $1800 CALL 304-587-4142
FS fireplace mantle, cherry, $60 304 286 5523
FS Lser printer works good but needs cartridge $50, 304 286 5523 8-15-17
FOR RENT 2 bedroom single wide mobile home located in Lizemores. All utilities included except water. Private deck, owner maintained yard. First month rent and deposit required. If pets additional deposit required. 650.00 a month. For more information please call 304-250-7979 leave message if no answer please. 8-13-17
FS hand held police scanner, paid 200 for it, asking 150 or best offer call 304-565-3999 or 304-618-3814 and ask for Felisha
FS House in Two Run, 4 1/2 bedroom, full bath, full basement, 2 car ports, fenced yard $59K 304 587 4182 8-5-17
SERVICE Alterations, mending & more at my home in Procious. Give me a call. Joanne 681-249 9322 pd 6-5-17
WANTED NEED SOMEONE TO WEED EAT. MUST HAVE A WEED EATER. ALSO, NEED SOME ONE TO CLEAN HOUSE. $10 AN HOUR. BIG OTTER. CALL MARY 304-286-3052.
WANTED someone for babysitting jobs or cleaning jobs call Kimberly at 304-619-0379 7-31-17
FS 1.5 acre with well, septic system and natural gas available. Off rt 16 on Independence Rd, easy access, 304587 4074 7-27-17
LOST Lost in Two Run Area a little black bag with 6 or 7 mini disc and a remote in it. Could have possible been left on the back of the car and drove off with them on the trunk. Please call 304-618-9757 or 304-618-9758 Or return to 256 Center Street. They have our gospel music on them for our gospel group. Please and Thank you.
NOTICE I Connie J.Grose will not be responsible for any debts other than my own. I will not be responsible for any debts of Daniel Boone Grose Sr. As of June 29,2017. 7-25-17
FS 1960ís aqua blue salon hair dryer on wheels WORKS! $100.00; VINTAGE CAST IRON Claw foot Bathtub $150.00; Old Iron full-size bed w/original railed springs brown with floral panel $150.00 Call (304)587-2223 or text 681-208-2705 7-24-17
WANTED SOMEONE TO WEED EAT. MUST HAVE A WEED EATER. ALSO, NEED SOME ONE TO CLEAN HOUSE. $10 AN HOUR. BIG OTTER. CALL MARY 304-286-3052 7-21-17
NEEDED Looking for a place to rent, can pay up to 400$ a month, need asap plz call 3047199032 7-21-17
FS Large round bales of hay, barn stored, $35 per roll, Ask for Anne, 304 587 4838 7-17-17
FS Power/heated passenger side mirror for a 2010 Chevy Silverado. Brand new. $45. 304-587-1133 7-16-17
FS 2005 Chrysler 300 - runs but overheats. $1500 FIRM - 304-587-9995
FS T 5 C Teramite backhoe loaders, new 20.5 motor, fiberglass canopy, hydrostat drive, 16 inch bucket with 55 lb. jack hammer, ready to work must make appointment to see $8500 304-590-2126.
FS 2002 Chevy 4X4 Trailblazer- interior and exterior both in great condition (no rust), 146,000 miles, loaded, runs great. $3,000.00 firm. Please call (304)587-7660. 7-3-17
STOLEN from the Ivydale Road area, 3 small pantoon boats, 2 or em have orange spray paint to identify, 1 has a home made pvc pip mount for trolling motor, If you see them call Dave 304 587 4958 6-30-17
NOTICE No hunting, fishing on Frank Szalai property on Elliott Road without written permission.
FS 3 bedroom 1 bath house with a 2 car garage in Two Run. Lots of remodeling done within the last 2 ½ years and more is being done daily. Great neighborhood. Reason we want to sale so we can get back to the country. For more info call 304-618-9758 or 304-618-9757. Will not take any less!! 6-27-17
FREE CLOTHES DRYER. DOESN'T TURN ON, MAY BE JUST THE SWITCH. NEED TO GET IT OUT OF THE HOUSE. LOCATED OUT TRIPLETT RIDGE, 4 MILES FROM DUNDON BRIDGE. 304-587-2037
FS new, never used Monroe air shocks and hardware. The pair will work on most pick em up trucks. 304 587 7586 evenings only.