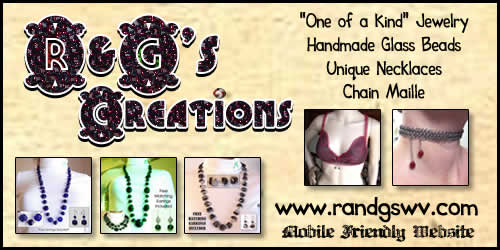 Classifieds
Classified is a free listing service to private individuals that can be seen around the world. Please let us know when the item sells so it can be removed from list. For business ads, email for pricing. Items listed for 30 days and only once. Not responsible for goof ups, your ugly mother in law, or anything else. Mark email CLASSIFIED and send to claycommunicator@hotmail.com
FS acoustic guitar. Comes with a nice case. Asking $150 for both. Call or text 3046404272.
FS Great Pyrenees puppies for sale, $200. Call 286-2793 or 286-3161
FS Selling part of Hummingbird Collection. If interested call (304)587-2223
FOR RENT Newly remodeled house for rent: 3 bedroom, living room,1 &1/2 bath, dinning room, mud room, 1/2 basement storage, central heating & cooling,$400 per month plus deposit. ( Special deposit for animals). Call 304-587-2502 or Email at derdav@hotmail.com. Derby Properties LLC
FOR RENT Sub-lent office space on Carr Street & Main Street in Clay:WYAP Playhouse : Two large rooms with storage space, bathroom, Kitchen available, great location, etc. $300 per month( Plus deposit), no utilities( gas, electric, water), telephone & internet available. Call 304-587-2502 or 304-587-6007 or1-304-587-7856 1-16-2016
FOR RENT Office space in downtown Clay, 10 by 12 room with private restroom and attached walk in closet, available now, $300 per month, 304 587-2502
FS handmade grandfather clock, handmade desk. Also an old buffet. call 304-587-7997 after 6:00pm
FS Dell desktop computer, great condition, clean Windows installation with antivirus, Intel dual-core processor, 4 GB memory, DVD drive, Microsoft Office, runs fast, $100, 304-993-4480 1-10-2016
FS air compressor, 8 gallon, like new, used once, $100 304 286-5523
FS German Shepherd/Norwegian Elkhound puppies for sale. $200. Vet checked, first shots and wormed. 3 months old. 4 bi-color females left. Located in Ivydale. Call or text 304-688-0733
FS Potbelly pigs for sale $50 each. Located in Ivydale. I have a breeding trio for sale and smaller potbellies for pets, breeding, or sausage. Call or text 304-688-0733 1-9-16
FS Natural Gas Range. White in color. Works great. $125. Call 304-587-7631 after 5 pm. 1-8-16
FS vintage china cabinet $300; wrought iron baker's rack, $50; 304 587 7737
FS 7.5 acres with double wide trailer, $85K; .075 acres $20k 304 587 7737
FS House and garage on 1.2 acres, utilities available, $15K 304 587 2029
FS Computer desk and chair. $20.00 Big Otter area. Call 304-286-3052
NOTICE This notice shall serve as legal notice to the public that there is a Security Agreement between Paul Junior Burrows (DEBTOR) and Paul Junior Burrows (CREDITOR). Contact info: c/o 6901 State Road 62 Bowling Green, FL 33834 ID #: 748958-D4-104L Address: Paul Jr. Burrows #748958 D4-104L Hardee Correctional Institution 6901 State Road 62 Bowling Green, FL 33834 1-5-16
FS Craftsman chipper-shredder with 8.0 HP motor on it. $495.00 Welder-A/C 400AMP sure weld, model #CA-252AP also has fine tuner, with long cables $650.00 Call 304-587-4061 ask for Ralph 1-3-16
WANTED Information, personal accounts, letters, photos, audio, film/video to document Jenes Cottrell, his life, his wood work, and his banjos. Contact Chris by phone 304-839-9152 or email at dean.christopher.w@gmail.com 12-31-16
FS Commemorative post office air mail stamp album with descriptions dating from 1941 to now in three ring binder, excellent condition . 681-355-3734 12-30-16
FS Firewood call 304-587-4631
NOTICE I, Randi Conley, am not responsible for any debts or contracts made my anyone other than myself.
FS LAZYBOY SOFA SLEEPER, Good Condition, $200.00. Big Otter area. Call Mary 304-286-3052 12-28-16
FS Nice and spacious 28x60 3 br 2 ba Amish built 2004 doublewide on 1.05 acre of flat property. In country setting, yet minutes from I-79. Home sits on permanent foundation with concrete front porch, large covered back porch, side deck and plenty of landscaping. Also includes central heating and cooling unit, like new wood burning stove with glass door, range, microwave, like new dishwasher and refrigerator. Home has an open floor plan with large eat-in kitchen and lots of oak cabinets, dining room with built in curio cabinet, large pantry room, 4 skylights, and oak trim throughout. Well maintained, $92,500 firm. Serious inquiries only. To view by appointment, please call (304)587-7660, between 2:00-8:00 P.M.