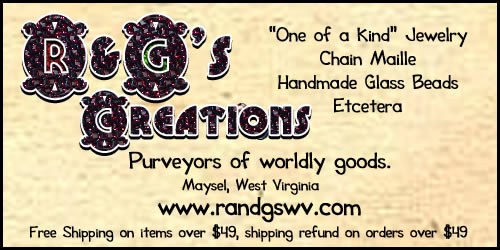 CURRENT EVENTS
Last Update Oct 22, 2017
Fola Halloween Maze
1120 Fola Rd. Bickmore
Oct. 27th ,28th 6 to 10
Oct. 31st6 to 9
STILL NO CHARGE!!!
Once again we ask for donation of canned food to be used for Christmas Boxes. Strobe lights are used, but if you let us know we will accommodate you!! NOT RESPONSIBLE FOR ACCIDENTS!!!
REVIVAL
Bethel & Ivydale
United Methodist Churches
Evangelist Barry McCune
October 22 - 27
Revival Begins at Ivydale United Methodist Church
Oct. 22, 23, & 24 at 7:00 PM in Ivydale
and continues at
Bethel United Methodist Church
Oct. 25, 26, & 27 at 7:00 PM in Ovapa
Special Singing Nightly
Two Great Churches!, One Great Revival!

FREE CLOTHING GIVEAWAY
SATURDAY OCTOBER 28th
9 to 1
MIDDLE CREEK DOOR OF HOPE
BICKMORE
EVERYONE WELCOME
12th Annual Shawn Michael
COON HUNT
Saturday, Oct 28th
Dundon Hill Boy Scout Camp
Bench Show - 4pm
Treeing Contest - 5pm
Dash Contest - 6pm
Biggest Coon Hunt - 7:30 to 1am
Entry fee - $20 per person for hunt. $25 if also participating in other contests. Deadline for registration for hunt - 7pm. Hunt in groups of 2 to 4 (pick your own group). 1 dog per person. Registered or non registered dogs may particpate.Trophies will be awarded to winners in each contest. Hunting regulations must be observed. Concessions, door prizes, and raffles. All proceeds go to the Shawn Michael Memorial Scholarship Fund. All coon hunters are welcome. For details call Dawn at 304 332- 9018.

HALLOWEEN
Oct 31st
6 to 8pm
Have Great Fun, but Be Safe
NEWTON BINGO
Nov. 4
Jackpot - $3000 / 53 Balls Starburst - $800 U Pick 'em - $375 / 26 Balls Pickle Ball - $123 + Door
BLOOD DRIVE
Tuesday, November 14
Clay County High School Gymnasium
8:30 AM to 2:00 PM.